Project Overview
In October 2020 KEM/SG Elite were requested to carry out ground investigation works and install 5 sets of inclinometers along an existing embankment in Brandon area. Previous attempts by the client to achieve these works were unsuccessful due to the difficult location and steepness of the embankment.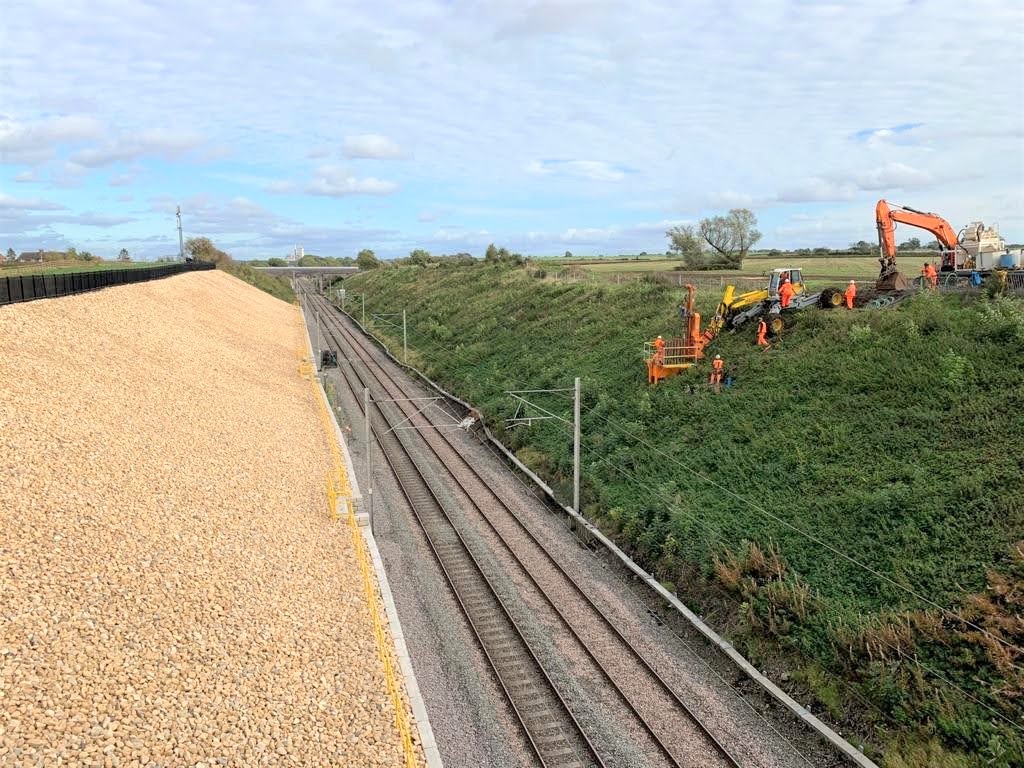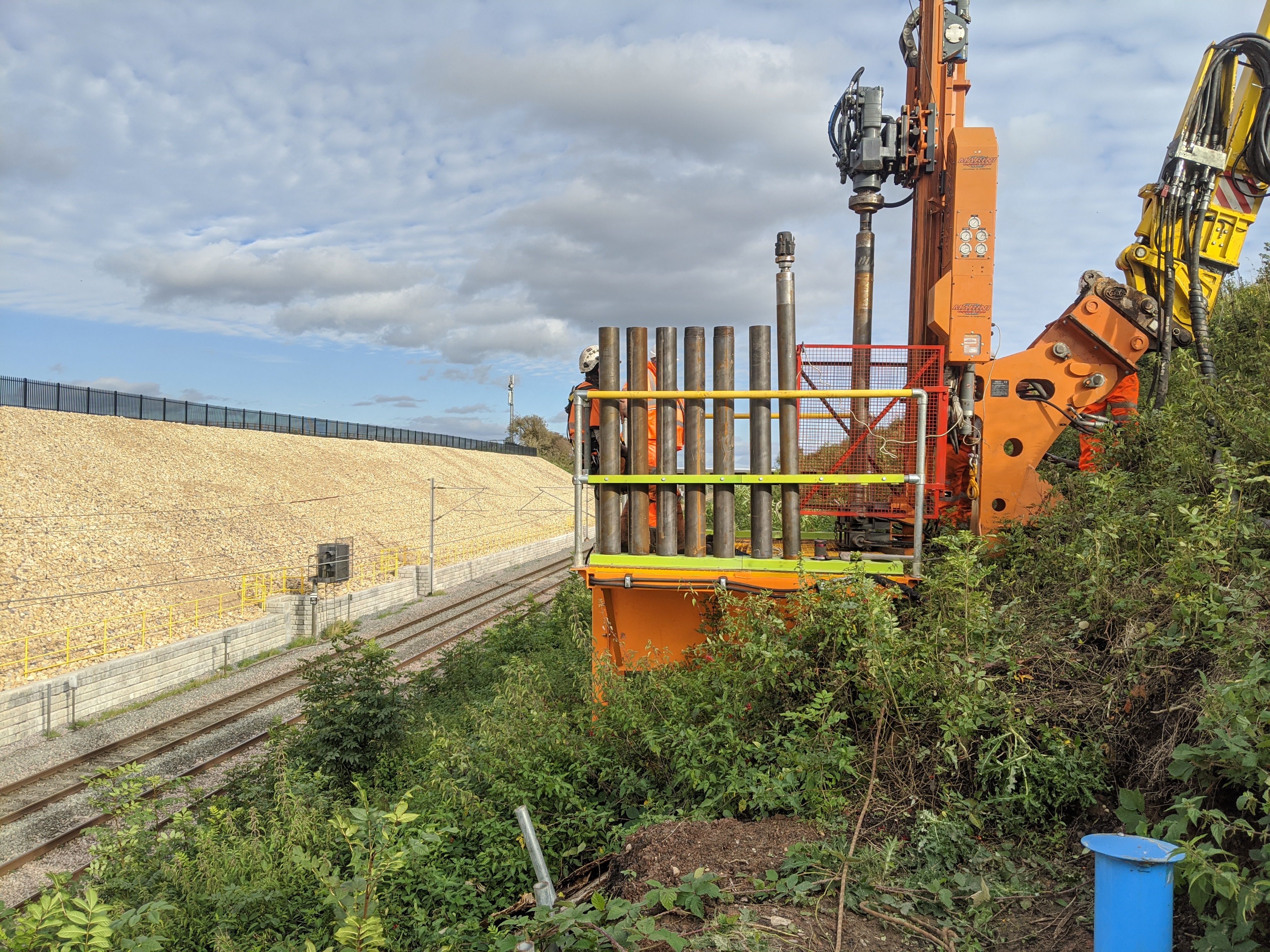 Slope stability issues have huge effects on the transport infastructure including rail. There are a vast amount of long-term stabilisation methods that can be selected to improve slope stability. In order to select the most suitable solution, Ground investigations (GI's) must first be carried out. Additionally the GI's provide critical information that allows for the most suitable construction method to be designed.
The inclinometers were to be installed midway up the embankment. The existing embankment was lightly vegetated and approx. 27degrees slope angle.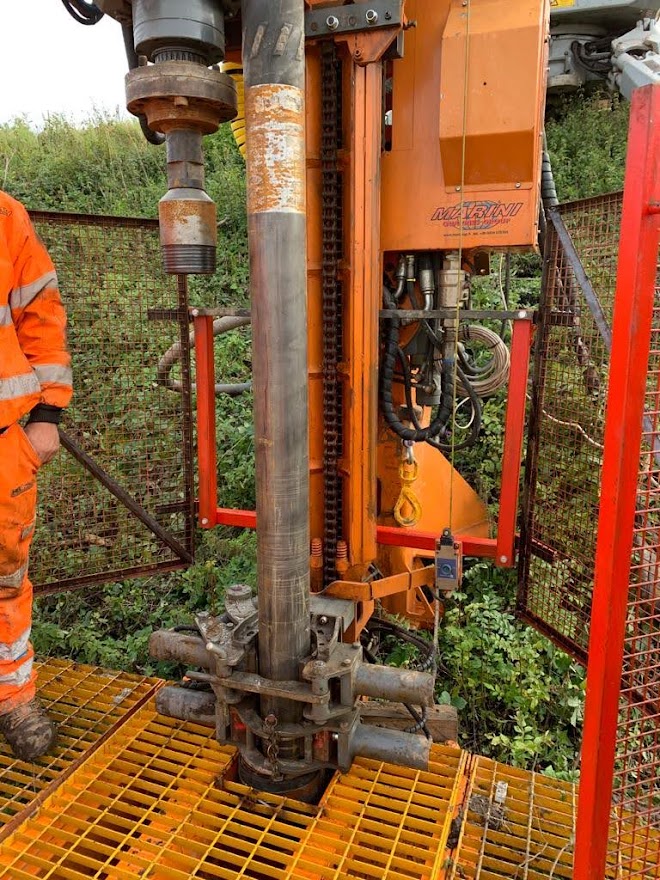 Project Challenges
Restricted access to GI locations
Slope angle of GI locations
Working Adjacent Line Open
Services Provided
Our team designed and manufactured an innovative, bespoke drilling platform. This platform was used by our team to achieve geotechnical sampling and installation of inclinometer casings for future monitoring of the slope.
Our team included one of our experienced Menzi Operators, Drilling experts, Menzi M545 equipped with a Marini 300 Big Mast. The TerraRoc Geobar S tooling was utilised. The Menzi was able to efficiently locate the platform and Marini Mast into location. Due to the impressive hydraulic power of the Menzi, it effectively powered the Marini mast throughout the project. Using this modular drilling system we safely and efficiently provided the customer with Class 1 geotechnical samples from each of the locations. The cores were retracted to depths of X and the inclinometers were installed to a depth of X.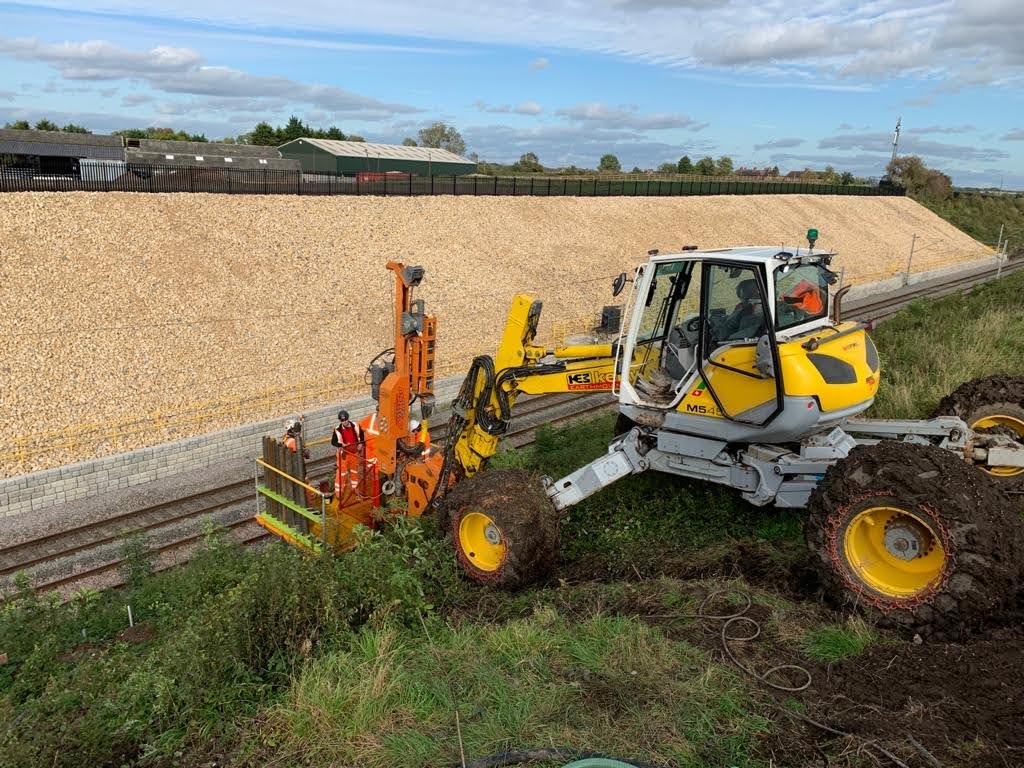 The successful samples secured by our team were suitable for triaxial and shear box testing throughout the length of the inclinometer installation. The high standard of core samples from the underlying limestone formation allowed further compressive testing – provided more valuable information to the client.
Our expert team provided an efficient solution and executed this project safely and within programme. Our team worked safely above a live railway line to save client costs and programme duration as this project was completed outside of possessions. Overall exceeding customers' expectations on this project.