Project Overview
KEM/SG Elite were requested by Murphy to assist when a section of Victorian embankment collapsed onto the Cumbrian Coast line.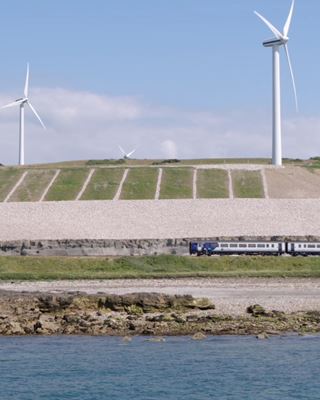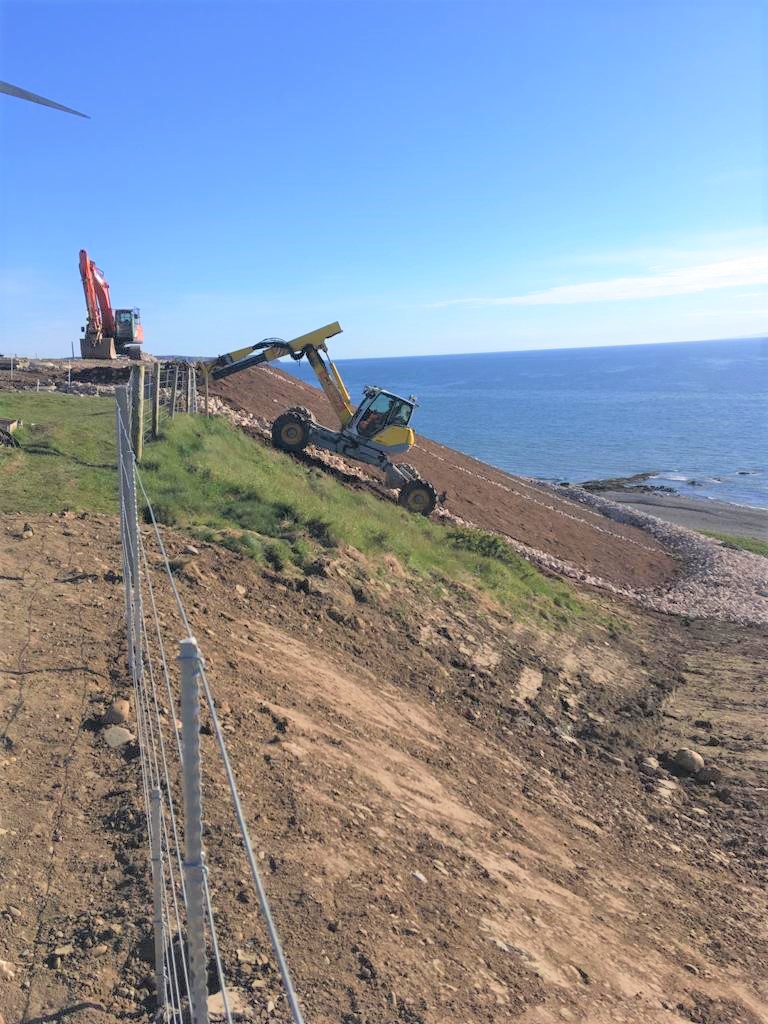 Following prolonged intense rain, 80 tonnes of rubble washed down the steep Parton embankment blocking the railway. A passenger train collided with the mudslide and became trapped. Passenger and freight delays ensued. After the Murphy emergency response team reacted quickly to recover the train and reopen the line, a £4million project was initiated to prevent reoccurrence.
Parton headland is remote and accessible only through farmland that has minor road connections to a main road. The site was between a working wind farm and the railway which, in turn, was hard up against the foreshore of the Irish Sea.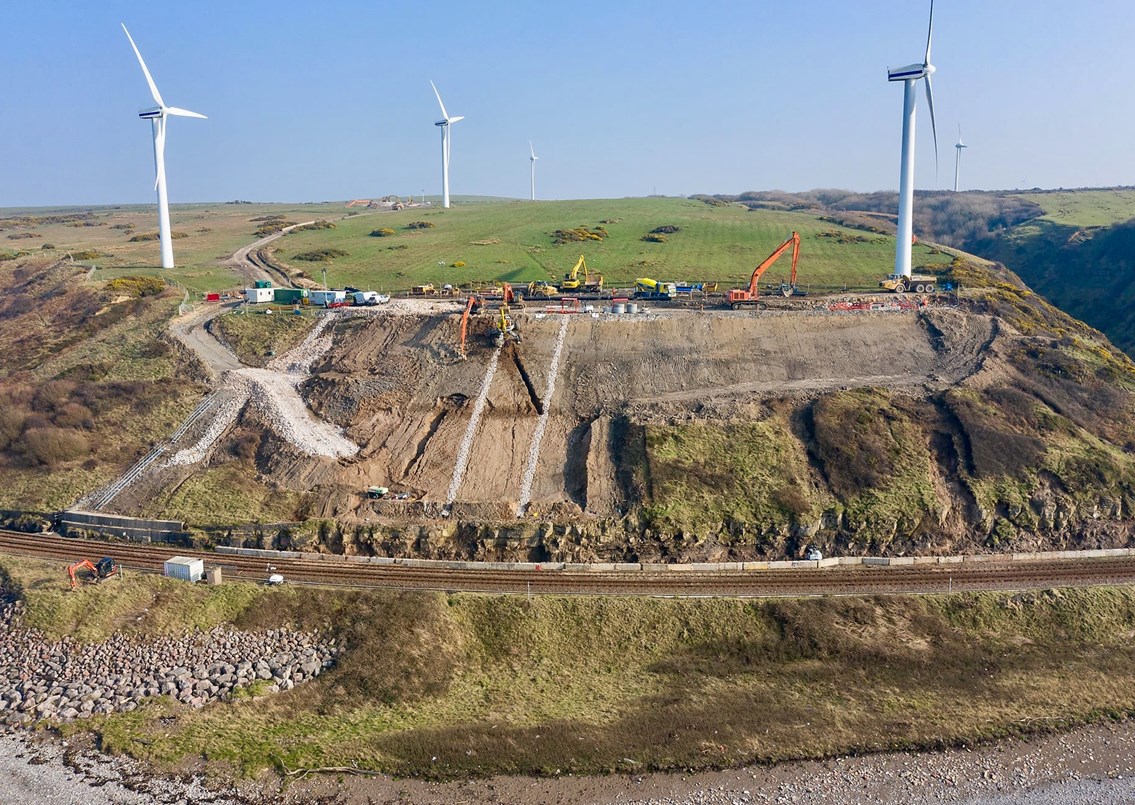 Project Challenges
The embankment steepness
The height of the embankment - 50m
The Harsh winter weather conditions
Services Provided
Our team worked safely above a live railway line to save huge costs and programme duration as most of this project could be completed outside of possessions. Murphy team used long reaches at the top of the embankment and SG Elite worked the remaining 30m to toe of embankment.
Our team aided murphy with huge excavation works; total of 60,000 ton of soils removed from site. 40,000 tons of stone imported. The Menzi operator was able to move material during 'muck away' from the lower sections of the embankment to the long reach excatators at the top of the embankment. Reversing the process for importing stone.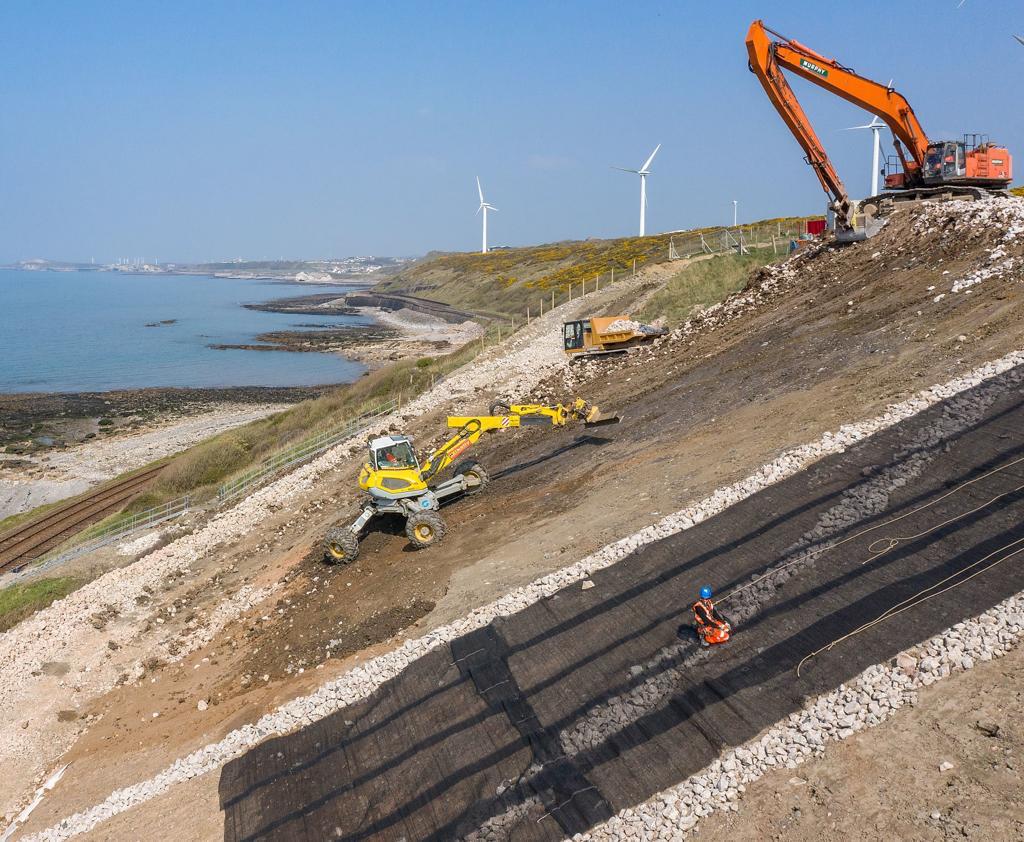 Our team efficiently installed large counterfort drains along the height of the embankment anywhere outside of the reach of the long reaches excavators.
In addition our team designed and manufactured an ingenious attachment for the Menzi Muck which simplified the finishing works of the embankment. This simple Innovation saved time and effort on this fantastic project.
Awards
Best Project between £1 and £5 million, CECA NW Annual Awards 2019