Vastly experienced mechanical drilling specialists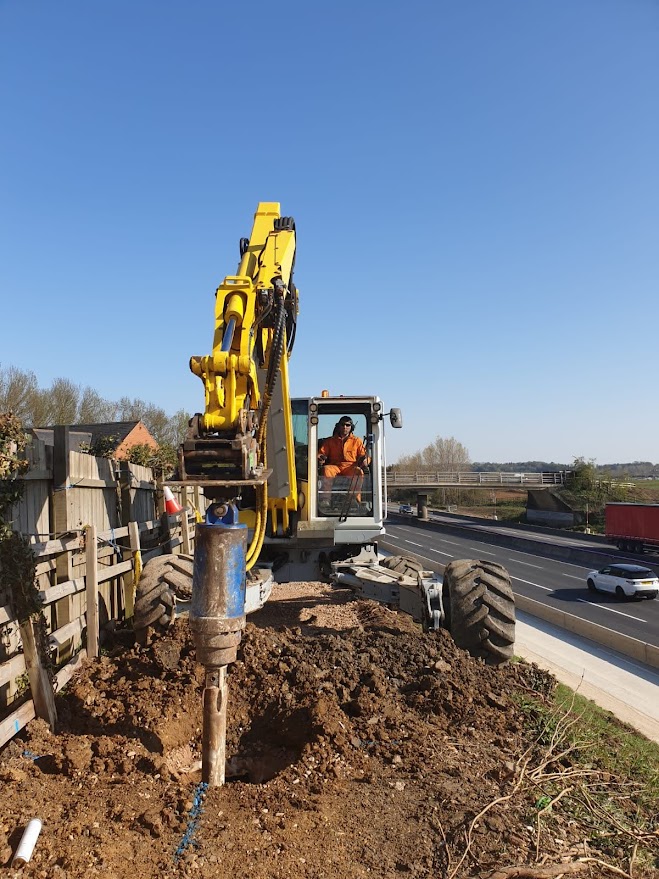 We are mechanical drilling specialists with a vast amount of experience in a range of drilling techniques. Our fleet of spider excavators and highly skilled operators allow us to complete drilling task in the most difficult locations.
Our safe working practices and equipment allow us to work on steep gradients; even above live roads and railway lines. Our drilling services include
DTH Hammer
Auger Boring
Symmetrix
Geobore S
SPT
Our rail division can safely work ALO (adjacent line open) to reduce project costs working outside of possessions.